Open Friday for ArtWalk
at Crest Jewel

Friday, August 5
6 - 10 PM

We are featuring Steve Mitchell, metalsmith from Packwood, Iowa for 1 evening only.


Steve creates handmade heirloom quality jewelry in his home studio there using sterling and fine silver, semi-precious stones (and occasionally copper, brass and gold). He buys the stones from individual cutters who cut them to display the stone's finest aspects. Working with sheet and wire (he does not use precious metal clay), he uses traditional metalsmithing techniques and various patinas to form each piece by hand. Each one tells a unique story of the maker enhancing natures beauty with his design and craftsmanship.

We're also featuring a new multimedia piece by Terrence Kennedy


Paintings by David Kupferman


Prints, Cards and wearables from our artists including Wendy Stegall and Miriam Hospodar.

---
Always at Crest Jewel: Jewelry, Gemstones, Gemstone beads, Clothing, Mineral Specimens, Incense and Unique Gifts...
Virtual shopping available for those out of town.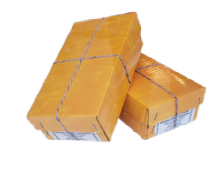 Yoga Brand Incense
(AKA Lakshmi Sandalwood) too
---

Crest Jewel
48 North Main Street (On the Square)
Fairfield, IA 52556
(641) 472-8205


Like us on Facebook