Starting Tomorrow August 12-14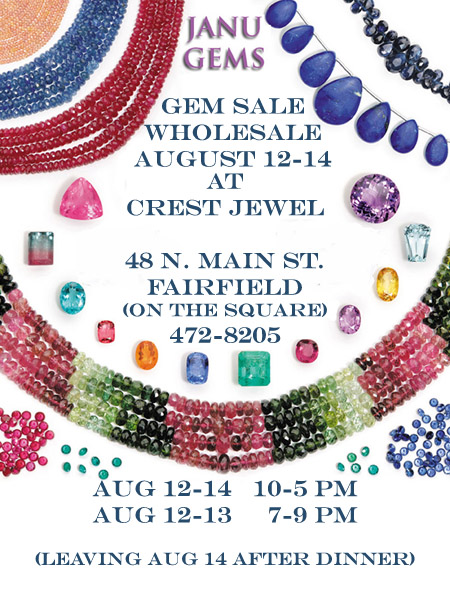 Every stone, every shape and size in beads, cabochons and facets.
Continuing this month: Everything Blue from Terrence Kennedy and David Kupferman
And Blue Stones: Aquamarines, Sapphires, Turquoise, Lapis Lazuli, Apatite, Magnesite, Blue Aragonite, everywhere!!!
---


Tell your friends!
Shop online.
Like our Facebook page:
Like us on Facebook

Regular Hours:
Tues-Sat 1-4
and other times...
Look for the Sandwich Board on the sidewalk.