Janu Gems at Crest Jewel
June 13-15
10-4:30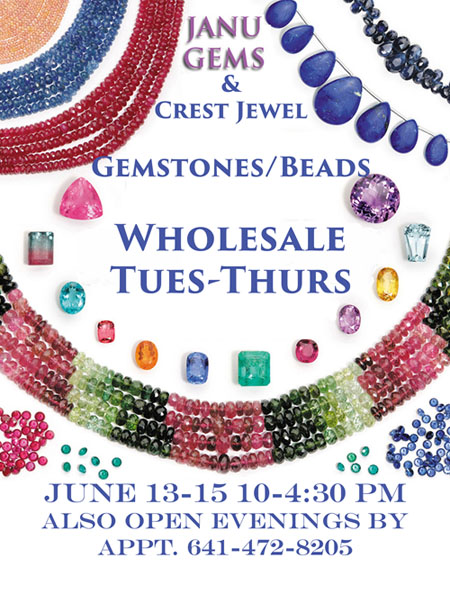 Janu Gems brings more gemstone bead styles and colors, their very large assortment of faceted and cabochon style gemstones in all sizes, shapes and colors as well as "rough" mineral specimens from Greece and India. They will be here at Crest Jewel
June 13-15
from 10 AM - 4:30 PM
Call us if you would like to come in at another time. This will be their final stop so don't miss this opportunity.
Tell your friends!!!
---
Crest Jewel
48 North Main Street (On the Square)
Fairfield, IA 52556
(641) 472-8205
Like us on Facebook