Art Walk Friday May 4 Plus Janu Gem Sale May 4-6 10 AM- 4:30 PM
The most exquisite examples of Nature's Art:
Unique gemstone specimens, Faceted gems, and Finest gemstone beads
from Janu Gems wholesale, here for 3 days starting May 4.
Plus

Our Fairfield Original Art:
(Artists will be present at Friday's event from 7-9 PM)
---
Terrence Kennedy's New Photo Paintings
---
David Kupferman's New Acrylic Paintings
---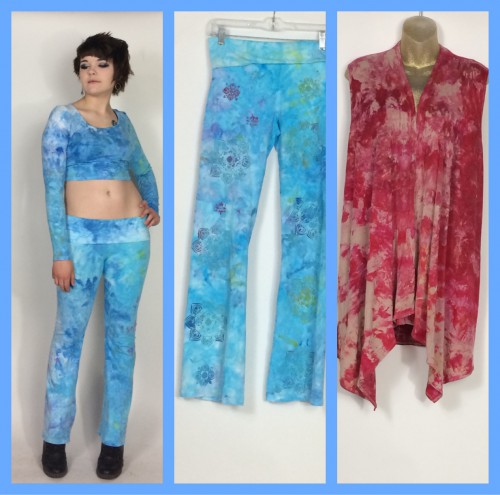 Wendog's New One of a kind yoga pants and vests
---
Metalsmith, Margaret Zacny of Zax Jewelry will be displaying
her beautiful custom-design engagement rings and fine hand crafted jewelry.
Margaret is a Fairfield based metalsmith and has created custom designs for clients all over the US.
---
Special Pigment Prints and cards will be available from many of our artists including:
John Lakrofka
Miriam Kasin
Jane du Brin
David Orme-Johnson

---

Hours Tues-Sat 1-4 PM
and Other times by Appt.
Also look for our sign on the sidewalk.
It means we're open then too!
---
Crest Jewel
48 North Main Street (On the Square)
Fairfield, IA 52556

(641) 472-8205

Tell your friends!!!
Like us on Facebook