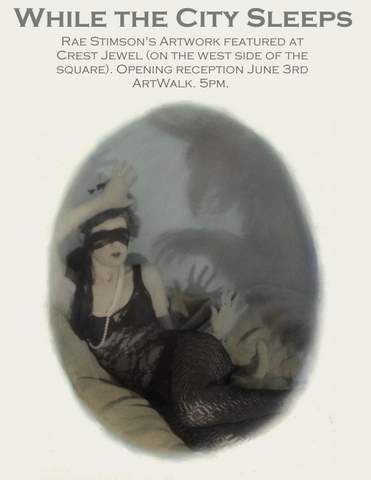 Rae Stimson creates sculptural yet wearable needle felted hats which appear both as abstract forms and figurative creatures. The hats have a vintage aesthetic, inspired by fashion from old films. The labor-intensive process and the surrealistic incorporation of animals transform the hats from accessories into fine art pieces that evoke feelings of timelessness, whimsy, and the bizarre.
She works in a wide variety of mediums including woodcarvings, mezzotint printmaking, needle felting and alternative process photography. Her playfully antiquated work has been shown in China, Korea and throughout the United States.
Crest Jewel is located at: 48 North Main Street, Fairfield, in the center of the block opposite the gazebo. 641-472-8205
Tell your friends!