Theodore Pizanis and Janu Gems Return to Crest Jewel This weekend!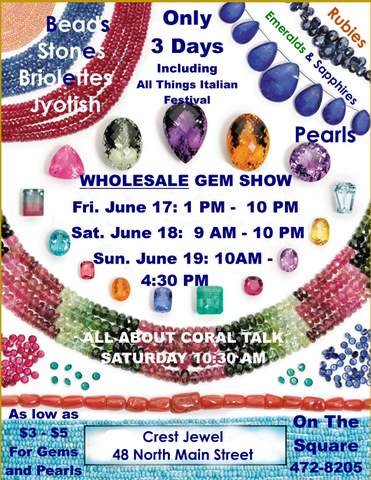 Theodore Pizanis will be at Crest Jewel for 3 days with a special presentation on Red Coral Saturday morning at 10:30 AM as part of the All Things Italian Festival.
Crest Jewel is located at: 48 North Main Street, Fairfield, in the center of the block opposite the gazebo.
641-472-8205 - Special Appointments are Possible.
Tell your friends!