Crest Jewel, Fairfield's Gift and Jewelry Showroom
and Fine Art Gallery
| | |
| --- | --- |
| | Gifts that make your heart skip a beat! |
Welcome to the "Jewel" of Fairfield, Iowa, USA - founded 42 years ago with the intention of offering to its early customers "Nature's Most Precious Gifts".   In addition to our "Brick and Mortar" store in Fairfield our web site continues that tradition.
Our name comes from the famous text of the sage Adi Shankara translated as "The Crest Jewel of Discrimination" in which he asked and answered the eternal question:
   "What is the most important thing?" 
"A gift given at the right time."
Open For ArtWalk February 3 and Continuing for the Month:

New Paintings by David Kupferman

Featuring a new body of paintings on paper from recent shows
in Chicago and Cape Cod.

Terrence Kennedy's "Higher Essence Portraits"

Jewelry Designs

Margaret Zacny: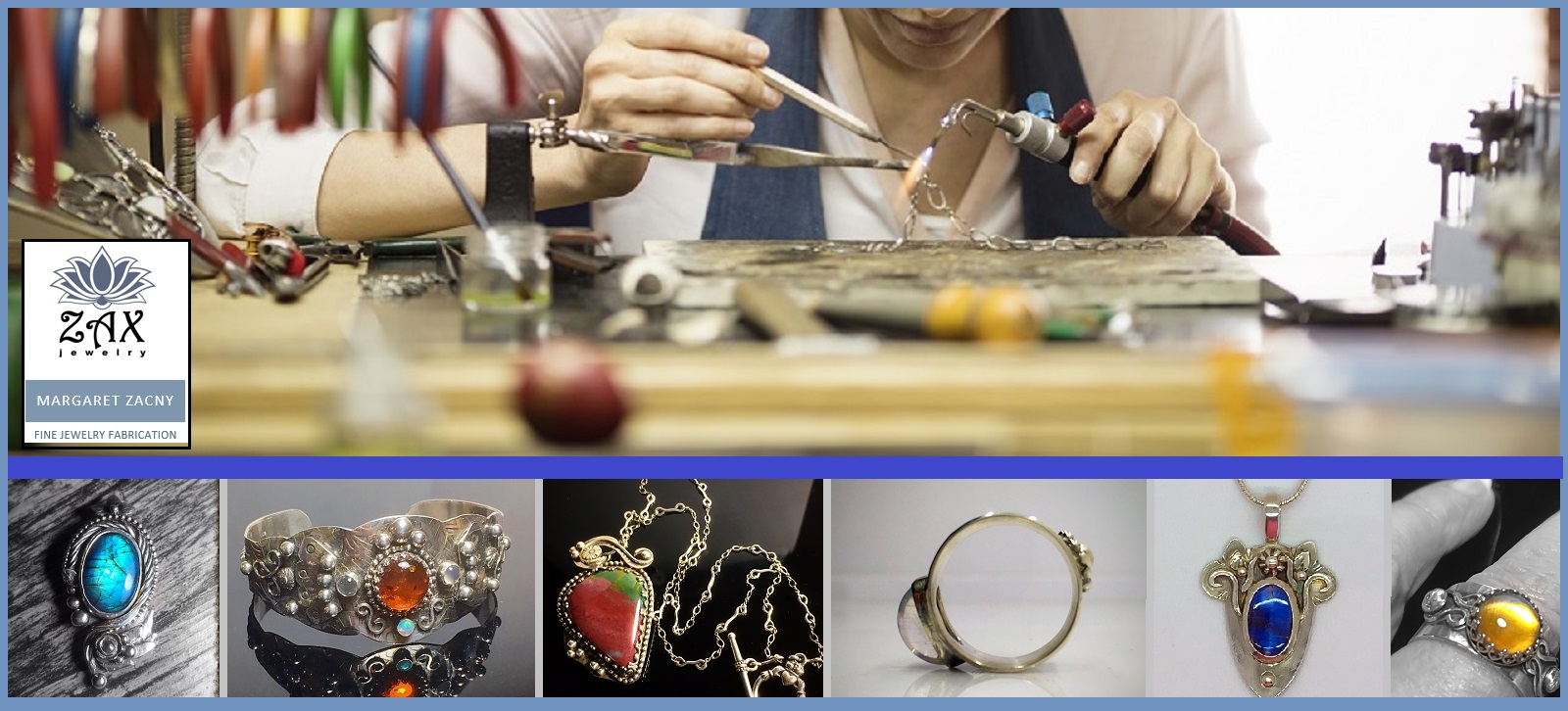 Brandon Lojas:

Brandon Lojas Wirewrapped Rings & Pendants


Very Tiny Detail - Wait until you see them!!!


Often in store for ArtWalk and other Gem Sale events demonstrating his wirewrap technique.
---
Want to see more? Click here to see a collection of Terrence Kennedy's Art, David Kupferman's Acrylics on paper and canvas, and Miriam Kasin's prints.
---
Our web site offers the opportunity to shop the most exotic bazaars of the world from the comfort of your home. We are the place to visit for that perfect gift of nature. Pamper yourself and those you love with our exquisite silks and extraordinary cashmeres or our connoisseur incense. The original Crest Jewel vision has been expanded to include selected works from many of the highly talented jewelers, artists and craftsmen living in our local community. Our inventory of "one of a kind" gifts is priced to please the most discerning customer looking for the highest quality at the perfect price.
If you visit Fairfield, stop by our "brick and mortar" store just off the square. Spring, Summer and Fall we are open most afternoons, some mornings and evenings. You can see the sandwich board on the sidewalk in front when the store is open. In the winter (January-March)we often open at lunch time. If you see the sandwich board we're there!

Coming Soon: The Opportunity to Shop Online and Pick Up at the store including gemstones beads and gems.

Also visit our new Facebook Shop.
https://www.facebook.com/CrestJewel

Perhaps this site will inspire you to visit our town some day and meet the many creative individuals from around the world who have moved here and contribute to our jewelry and gift collection!
Please be patient as our site is still a substantial re-work in progress